PelisPlus is an app for devices with Android operating system. It helps users watch movies, TV series and cartoons in Spanish with English subtitles on smartphones and tablets. The developers of this program provided support for Chromecast technology, which helps users broadcast videos on TV. You should remember that the PelisPlus app  is unofficial. Fans of popular online cinemas Repelis and CinePlus created this program. However, all the videos are uploaded there from open sources. The developers of this program earn by integrating advertising materials into this application.
General features
The main page of this application offers users a selection of fresh films, serials and short clips. Here, users can select videos from the catalogue and sort the video content by such genres as:
musical;
comedy;
adventure;
horrors;
family.
Separate tabs contain collections of movies and serials similar to Flixify. Also, there is a 'Favourites' heading. There, users can add movies they like so they can come back to them. In addition, there are no any troubles with navigation. You will find all buttons in optimal places and will not need instructions on the site as all users intuitively understand its Interface.
There are many pictures with every video on this site, which visually demonstrates the future film. In addition to the poster, you will find the year of premiere of each film and the format of the video. You can also use subtitles in English.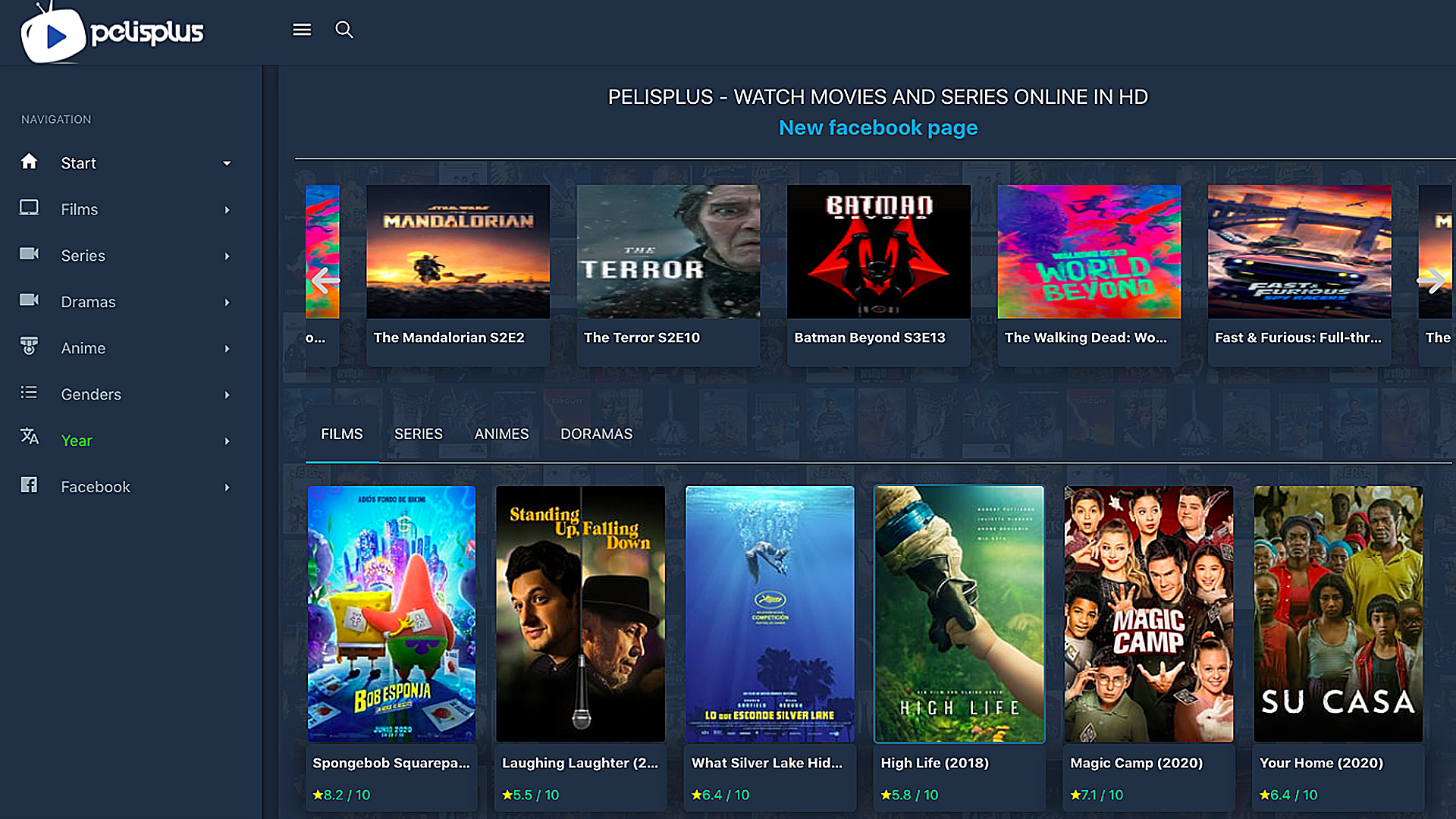 PelisPlus does not have a unique player, this is an important fact that requires users to download a third-party application so that they can watch movies on their smartphone or tablet screen. However, any modern mobile device has the necessary apps, so you should not have problems.
In addition, the app menu allows users to sort videos by genre and by country. That's why every user can easily display a list of movies and serials they would like to watch. This program is compatible with Chromecast, which helps users stream video content to TVs. This is a convenient factor for owners of large SmartTV who do not want to overpay for online cinemas.
General functions
PelisPlus allows you to watch video content in Spanish;
subtitles can be used;
Chromecast technology is supported;
the application can be downloaded and used for free;
the app is compatible with current versions of Android.
Application download
As a rule, users search for the necessary applications in Google Play. If you know that it has this program, then you can do it without difficulty. However, not all programs are present in the official Google software store. That is why you should not forget about third-party web services that will help you to download programs without restrictions, with a large range and convenient navigation system. Once you find such an APK download site, you will be able to download many useful programs for Android to your liking.
So, online cinemas are a very popular type of app, so you will be quite comfortable using the service PelisPlus. Among other things, there you will find software like Touchcric. The developers created this program to allow users to track cricket matches. It is a handy application that has analogues but still remains one of the best in this segment.
We can give you many examples of these programs, and if you still don't believe it, we encourage you to visit the APK directory because you are sure to discover many amazing opportunities for you. It is quite possible that you will change your life qualitatively and will be able to use these programs with great benefit.