The increasing uncertainty in the world has led ordinary people to look for honest astrology blog and professional help. According to a survey by Pew Research, 40% of Americans believe in psychics and spiritual energy's existence in physical objects like trees and mountains. Additionally, around 30% of people subscribe to astrology. This has resulted in many lucrative useful apps.
Co-Star
Co-Star is an app that offers daily horoscopes and in-depth birth chart analyses using AI technology, NASA data, and guidance from "human astrologers." Although it was initially created to appeal to millennials, the black-and-white visual model has also become popular among Gen Z.
The app's standout feature is its social media aspect, which allows users to connect with friends, view compatibility assessments, analyze birth charts, and receive advice on how to communicate effectively in real life based on guidance from the stars.
Chani
Chani Nicholas entered astrology in 2015 with just a newsletter and a growing Instagram account. She writes a column for Oprah Daily, has authored a New York Times bestseller, runs a podcast, and owns a mobile app.
The Chani app is a one-stop-shop used by approximately a million people and features detailed explanations of users' birth charts, daily, weekly, and yearly horoscopes, moon phases, guided meditations and affirmations, and a link to her products. The app is user-friendly and easy to comprehend.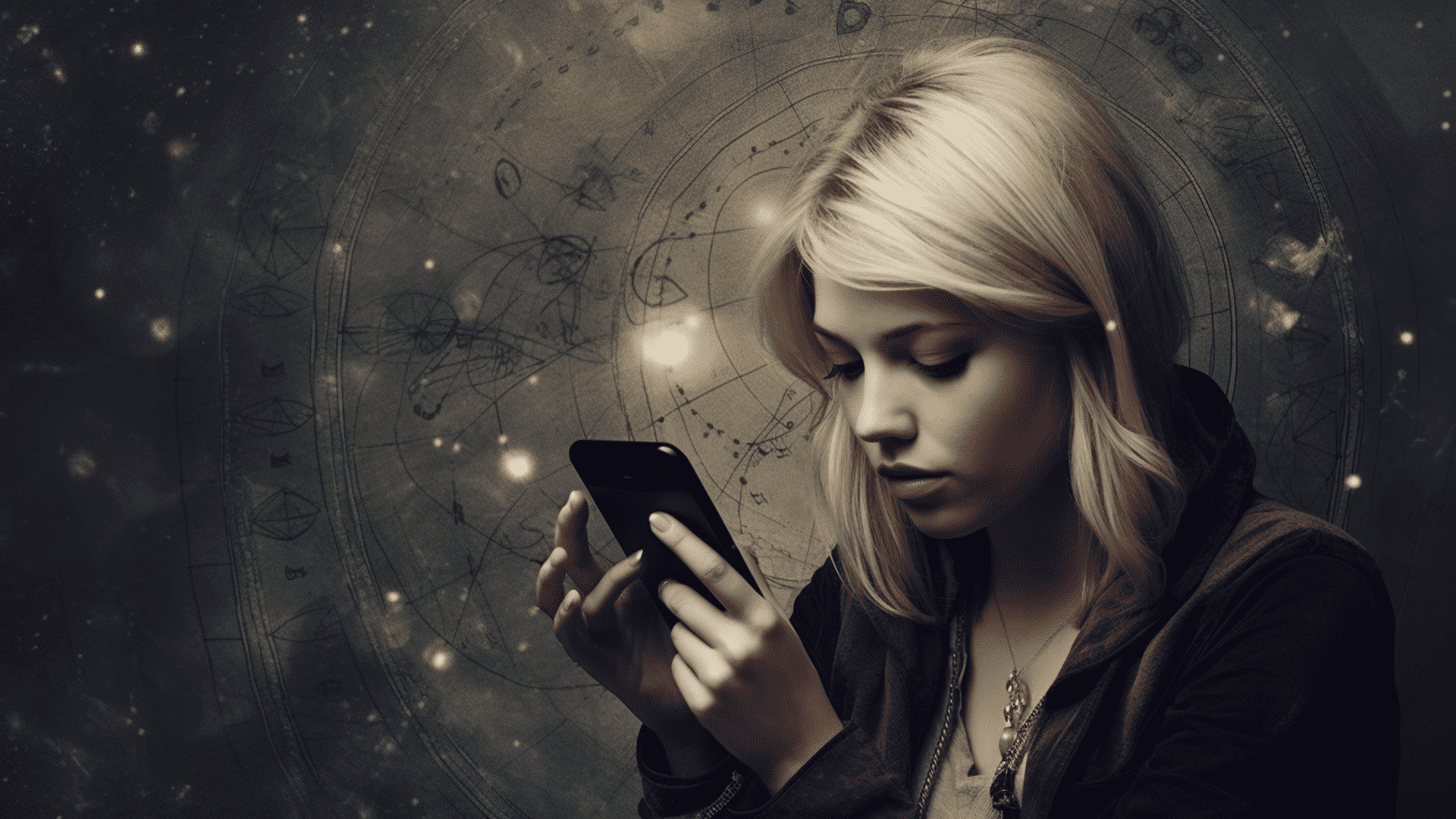 The Pattern
Lisa Donovan, who used to be a YouTuber, established The Pattern to provide a different style of astrological guidance. Despite being doubtful of astrology in the past, Donovan created The Pattern to present an astrology platform free from confusing terminology, making it easier to comprehend.
Users input their birth chart, and the app creates a one-of-a-kind "pattern" according to their natal chart. This pattern is associated with the user's private life, relationships, compatibility, and "the meaning of different periods" in their life.
Moonly
Moonly is an app that uses Vedic astrology, one of the oldest astrological practices originating in India, to track the moon's phases and provide daily self-care recommendations based on its position in the zodiac. These recommendations go beyond Western astrology based on the Sun's practices. Think of it as a daily horoscope with more detailed insights.
Founder Olga Ramora found Vedic practices while seeking a way out of troubling mental health issues. Moonly's mission is to combine astrology with psychology, "making lives of thousands of people better." The app offers daily readings, as well as daily affirmations, a daily tarot card and rune, guided meditations, articles, and other self-care practices guided by the moon.
Stardust
Rachel Moranis founded Stardust, which helps you track both your menstrual cycle and the lunar phases. The app combines science, astronomy, and artificial intelligence to connect your hormonal cycle with the larger celestial bodies, including stars, planets, Sun, and the moon.
You can view the changes in the moon as you progress through your cycle and interact with friends. Additionally, it provides self-care tips based on your cycle and lunar phase. The app has an attractive design and is user-friendly.